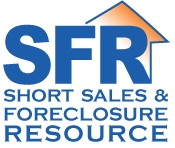 Name
Joe Erazo
Phone
661-406-1284
Mobile
661-406-1284
Fax
661-538-2808
Pager
Toll Free Phone
Address
1401 West Rancho Vista Blvd
City
Palmdale CA 93551
Country
US
Alternate Website
http://HomeDealsInAntelopeValley.com

---
I am taking this opportunity to introduce myself and provide you with a few details on the realty services I provide. My name is Joe Erazo and I am a full time, local Antelope Valley Realtor , Short Sales certified,expert in Regular and Distressed properties in Palmdale, Lancaster and surrounding areas; I take great pride in our community as well as in serving my clients and neighbors.
No question or concern is too demanding, for I constantly research the latest market conditions and finance options.
Sientase seguro y si prefiere solicite mis servicios en Español.